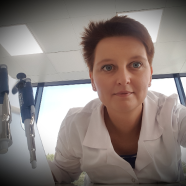 The current state-of-the-art of passive sampling and/or extraction methods for long-term monitoring of pollutants in different environmental compartments is discussed in this review. Passive dosimeters that have been successfully used to monitor organic and inorganic contaminants in air, water, sediments, and soil are presented. The application of new approaches to the determination of pollutants at the sampling stage is discussed....

The paper presents the results of research on the calibration of permeation passive samplers equipped with polydimethylsiloxane (PDMS) membranes using the physico-chemical properties of the analytes. Strong correlations were found between the calibration constants of the samplers and the linear temperature-programmed retention indices of the analytes determined on columns coated with pure PDMS (r2 = 0.914). These correlations...

Passive dosimetry — known for over a hundred years — is still a useful tool in monitoring air pollutants. In this work, permeation passive samplers were used to determine indoor air quality in 22 apartments located in the Gdansk area in the northern part of Poland. The results obtained by the passive sampling technique were compared to those obtained by dynamic sampling. Attempts were also made to identify indoor sources of...
Uzyskane stopnie/tytuły naukowe
Nadanie stopnia naukowego

dr inż. Nauki chemiczne

(Dziedzina nauk ścisłych i przyrodniczych)
wyświetlono 99 razy