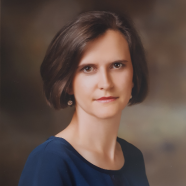 dr Dagmara Nikulin
The main aim of this article is to find out the extent to which relative labour productivity and relative unemployment rate changes determine relative wage changes. We use average annual macro-data for the period 2002-2013 for Poland and other 5 new EU members: Estonia, Hungary, Slovak, Czech Republic and Slovenia. Using Poland as benchmark, rst we examine the correlation between wage, productivity and unemployment rate changes...

The main goal of our article is to bridge the gap in the regional analysis of informal employment in Poland and in particular to indicate the propensity for informal work in the working-age population, to test if informal activities are typical for marginalized people (less educated, unemployed, older) and to identify the regional and spatial heterogeneity in the propensity. We use data from the 'Human Capital Balance 2010–2014'...

It is widely argued that ICTs enable the inclusion of low-skilled and traditionally marginalized groups, such as women, people with disabilities, and workers at the base of the pyramid (BoP), in the labor market. In this paper, we investigate the determinants of female participation in the labor market in developing countries with a focus on the impact of the use of ICTs on female labor force participation. We conduct a panel study...
wyświetlono 1979 razy