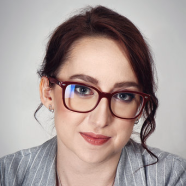 dr inż. Daria Majchrowicz
In this paper we investigated the response of a fiber-optic Fabry-Pérot sensing interferometer with thin ZnO layers deposited on the end faces of the optical fibers forming the cavity. Standard telecommunication single-mode optical fiber (SMF-28) segments were used with the thin ZnO layers deposited by Atomic Layer Deposition (ALD). Measurements were performed with the interferometer illuminated by two broadband sources operating...

Fiber-optic Fabry-Pérot interferometers (FPI) can be applied as optical sensors, and excellent measurement sensitivity can be obtained by fine-tuning the interferometer design. In this work, we evaluate the ability of selected dielectric thin films to optimize the reflectivity of the Fabry-Pérot cavity. The spectral reflectance and transmittance of dielectric films made of titanium dioxide (TiO2) and aluminum oxide (Al2O3) with...

The novel fiber-optic low coherence sensor with thin diamond films is demonstrated. The undoped and boron-doped diamond films were elaborated by the use of the microwave plasma enhanced chemical vapor deposition (μPE CVD) system. The optical signal from the Fabry–Pérot cavity made with the application of those thin films is sensitive to displacement. The sensor characterization was made in the range of 0–600 μm. The measurements...
wyświetlono 1607 razy