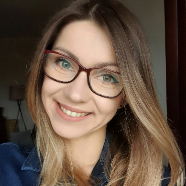 Natural oils have been used in the production of plastics for a long time. However, the number of studies dedicated to polyurethane research has shown an increase only recently. Usually, petrochemical components are used in polyurethane synthesis. Nowadays, there have been attemptsmade to replace polyols in polyurethanes with the modified oils and other natural raw materials. It is a promising and important scenario because the...

In our study, we focused on obtaining bio-polyurethane composites using bio-components such as bio glycol, modified natural oil-based polyol, and microcrystalline cellulose (MCC). The pre-polymer method was used to prepare the bio polyurethane matrix. Prepolymer was synthesized using 4,4'-diphenylmethane diisocyanate (MDI) and a polyol mixture containing 50 wt.% of commercial polyether and 50 wt.% of hydroxylated soybean oil (H3)....

In this paper, the results of rheological study on isocyanate-terminated polyurethane prepolymers, containing modified soybean oil residues incorporated into the chemical structure are described. Isocyanate-terminated prepolymers were synthesized from 4,4′-diphenylmethane diisocyanate and the mixture of hydroxylated soybean oil and commercial polyether. The measurements were performed by using rotary rheometer R/S-CPS+ (Brookfield,...
wyświetlono 1237 razy