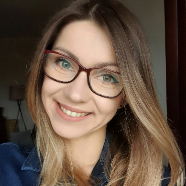 It seems to be obvious that conditions changes during polyols synthesis have impact on the polyols properties. Even the chemical formula is the same or similar, physicochemical properties and also molecular weight of polyols might be different and are significant in term of future polyurethanes properties and processing. In this work, fully bio-based poly(propylene succinate)s synthesized at different temperature conditions were...

In our study, we focused on obtaining bio-polyurethane composites using bio-components such as bio glycol, modified natural oil-based polyol, and microcrystalline cellulose (MCC). The pre-polymer method was used to prepare the bio polyurethane matrix. Prepolymer was synthesized using 4,4'-diphenylmethane diisocyanate (MDI) and a polyol mixture containing 50 wt.% of commercial polyether and 50 wt.% of hydroxylated soybean oil (H3)....

Natural oils have been used in the production of plastics for a long time. However, the number of studies dedicated to polyurethane research has shown an increase only recently. Usually, petrochemical components are used in polyurethane synthesis. Nowadays, there have been attemptsmade to replace polyols in polyurethanes with the modified oils and other natural raw materials. It is a promising and important scenario because the...
wyświetlono 3972 razy