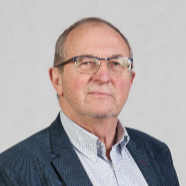 dr hab. inż. Henryk Lasota
he performance of bathymetric measurements by traditional methods (using manned vessels) in ultra-shallow waters, i.e., lakes, rivers, and sea beaches with a depth of less than 1 m, is often difficult or, in many cases, impossible due to problems related to safe vessel maneuvering. For this reason, the use of shallow draft hydrographic Unmanned Surface Vessels (USV) appears to provide a promising alternative method for performing...

Apart from extensive infrastructure protection, modern yacht ports should primarily provide vessels with navigational safety associated with their maneuvering on the approach fairway, as well as mooring in the port aquatory. For this reason, yachts entering the harbor should have up-to-date, accurate, and reliable charts of the port and its surroundings. This article presents hydrographic surveys conducted in the National Sailing...

The early 21st century is a time when unmanned surface vessels (USV) are used in various measurement applications. Modern autonomous and unmanned vessels are increasingly often used in bathymetric measurements whose aim is to measure the seafloor with the sufficient positioning accuracy. Therefore, the use of USVs in hydrography can be seen as the beginning of a new era in this regard. This paper presents bathymetric measurements...
wyświetlono 1083 razy