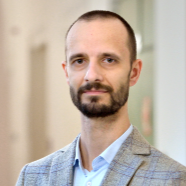 The study presents information about the measurement techniques used for the assessment of air quality in terms of the olfactory intensity resulting from the operation of municipal sewage treatment plants. Advantages and disadvantages of the measurement techniques used are presented. Sources of malodourous substance emission from sewage treatment plants were described, and the malodourous substances emitted were characterised....

One of the major sources of error that occur during chemical analysis utilizing the more conventional and established analytical techniques is the possibility of losing part of the analytes during the sample preparation stage. Unfortunately, this sample preparation stage is required to improve analytical sensitivity and precision. Direct techniques have helped to shorten or even bypass the sample preparation stage; and in this...

Field olfactometry is one of the sensory techniques used to determine odour concentration, in atmospheric air, directly in emission sources. A two-dimensional gas chromatography with time of flight mass spectrometer (GC×GC–TOF-MS) allows performing the chemical characterization of various groups of chemical compounds, even in complex mixtures. Application of these techniques enabled determination of odour concentration level in...
wyświetlono 150 razy