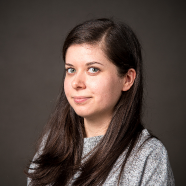 dr inż. Izabela Koss-Mikołajczyk
The study verifies the possibility of application of juices from selected fruits characterized by the high antioxidant potential as natural acidity regulators with improved nutritional properties. The tested non-typical fruits included mirabelle plum, sea buckthorn and blue-berried honeysuckle. Beetroot juice whose pH is about 6.0 served as a model food product. Potentiometric titration was used to compare the efficacy of tested...

The relationship between the content of bioactive compounds and mutagenic activity of elderberry fruit at different stages of ripeness was investigated. Signifi cant differences in the antioxidant profi les (TLC, HPLC with post-column derivatization) and antioxidant activity (ABTS, DPPH, and FC tests) were observed for studied elderberry extracts. The more ripen the fruit at the time of harvest were, the higher the content of...

BACKGROUND:Brassica plants contain awide spectrumofbioactive components that are responsible for their health-promoting potential such as vitamins, polyphenols and glucosinolates. This study attempted to relate the composition of bioactive phytochemicals and chosen biological activities (antioxidant, cytotoxic, anti-genotoxic, and influence on enzymatic activities) for extracts from differently pigmented cabbage (white and red)...
Uzyskane stopnie/tytuły naukowe
Nadanie stopnia naukowego

dr inż. Nauki chemiczne

(Dziedzina nauk ścisłych i przyrodniczych)
wyświetlono 323 razy