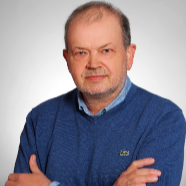 dr hab. inż. Jerzy Pyrchla
Ensuring of security in the coastal area makes on a seaside countries research in the field of infrastructure spatial information of environmental data. The paper presents the results of work on the construction of this infrastructure by integrating electronic navigational chart with ortophotomaps of coastal areas as well as numerical data from weather and hydrodynamic models. Paper focuses on a problems associated with creating...

This paper presents the results of the practical and simulation research into determining the routes of movement of small objects moving together with surface water masses in basins adjacent to the port. The results of this research were referenced against the modelling of routes of small objects in port channel basins. The results of practical research concerning the movement of small objects in basins adjacent to the port were...

The issue presented here focuses on concerns about the localization of the object on water surface. The article shows how to facilitate localization process by applying mathematical solutions characterized by simplicity, rapid action and delivering credible results. The paper shows the results of background experiments, which enabled to collect technical parameters needed for conducting simulation testing. The research has been...
wyświetlono 517 razy