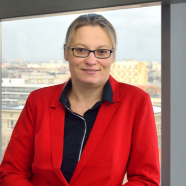 dr hab. Joanna Wolszczak-Derlacz
Profesor nadzwyczajny ze stop. nauk. dr hab.
Miejsce pracy

Budynek Wydziału Zarządzania i Ekonomii pokój 316

Telefon

(58) 348 60 04
In this study the technical efficiency of number of public European and American HEIs is assessed over a decade. Efficiency scores are determined using nonparametric DEA with different input-output sets and considering different frontiers: global frontier (all HEIs pooled together), regional frontier (Europe and the U.S. having their own frontiers) and country-specific ones. The external factors affecting the degree of HEI inefficiency...

In this study, data envelopment analysis (DEA) is used to evaluate the relative efficiency of a sample of 54 Italian and 30 Polish state universities over the period 2001–11. The investigation was conducted in two steps. Unbiased DEA efficiency scores were first estimated and then regressed on external variables to quantitatively assess the direction and size of the impact of potential determinants. The analysis reveals a strong...

This paper assesses the impact of international outsourcing/offshoring practices on the process of wage equalization across manufacturing sectors in a sample of EU27 economies (1995–2009). We discriminate between heterogeneous wage effects on different skill categories of workers (low, medium and high skill). The main focus is on the labour market outcomes of vertical integration, so we augment a model of conditional wage convergence through...
wyświetlono 349 razy