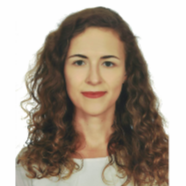 mgr inż. arch. Julia Kurek
Background and objective: This paper aims to review the boundary conditions (B/C) in specific categories (energy, building use, and lighting) within non-residential buildings to pave the way to a better understanding of users' requirements and needs of the built environment. For this paper, B/C are understood as unique preconditions, specific characteristics for use, determining specific features of buildings, enabling an accurate...

The Urban Heat Island (UHI) effect in the context of climate change and temperature fluctuations is an increasing challenge for contemporary cities. Numerous activities focus on mitigation and adaptation to the UHI effect using both appropriately selected design strategies and technological solutions. However, not all of these technologies support the postulates of ecological and low-carbon cities. Their design, implementation,...

The aim of the research was to verify the essence of interdisciplinary energy optimizations in earlystage urban design process. A further aim was to the find most optimal design variant and scenario in terms of urban energy efficiency for the future development in Nowy Port, located in Gdansk, Poland - a place requiring complex revitalization. The research combined qualitative and quantitative approaches; an urban design layer...
wyświetlono 989 razy