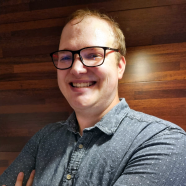 Kacper Dzierzgowski
The results of ionic transport and structural measurements for the lanthanum orthoniobate doped by praseodymium are presented and discussed. The influence of calcium co-doping on these properties has also been analyzed. The results suggest the predominant protonic conductivity for the investigated system in the whole range of investigated temperatures. The influence of calcium co-doping on phase purity is analyzed.

Tetragonal polymorph of lanthanum orthoniobate can be stabilized to room temperature by the substitution of Nb with an isovalent element. LaNb1-xAsxO4 (0 < x ≤ 0.3), where As is an element stabilizing tetragonal structure, were successfully synthesized with combined co-precipitation and solid-state reaction method. The phase transition temperature, above which the material has tetragonal structure, decreases linearly with increasing...

In this work, lanthanum orthoniobates doped with either antimony, calcium, or both have been synthesized and studied. The water uptake of the investigated materials has been analyzed by means of thermogravimetric studies. The results show the difference between the thermodynamics of hydration between the lanthanum orthoniobate system and other proton conducting ceramics. The relation between the water uptake and effective acceptor...
wyświetlono 113 razy