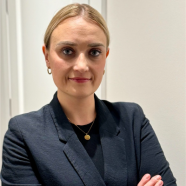 dr inż. Karolina Cysewska
In this work the effects of electropolymerization conditions on the morphological properties and conductivity of poly(3,4-ethylenedioxythiophene) (PEDOT) film have been studied. PEDOT films were electrochemically synthesized in a one step process from acetonitrile solution containing 3,4-ethylenedioxythiophene (EDOT) and lithium perchlorate. Based on atomic force microscopy, scanning electron microscopy, cyclic voltammetry and...

In this work, electrochemical activity and electrical properties of polypyrrole (PPy) coated iron electrodes have been investigated. PPy film was electrochemically polymerized from sodium salicylate aqueous solution under conditions, which provided an increase of iron corrosion resistance. It was noticed that the pH of the solution and the applied electrode potential range during the study of the polymer properties had an influence...

The degradation of polypyrrole (PPy) coated iron is studied in phosphate buffer saline solution at 37 °C by odd random phase multisine electrochemical impedance spectroscopy (ORP-EIS). PPy is electropolymerized with anti-inflammatory salicylates incorporated in the film, as a drug release system. The modelling of EIS over time provides the quantitative description of the corrosion behaviour of the material. Thus, the reliable...
wyświetlono 520 razy