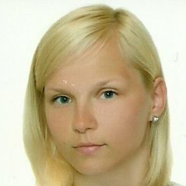 dr inż. Katarzyna Bobkowska
Nowadays, maritime infrastructure is heavily exploited, which requires monitoring. The article presents the implementation of spatial information which are point clouds for monitoring and analysis of the area around the port (buildings and wharves). For this study, point clouds coming from terrestrial (TLS) and airborne laser scanning (ALS), each of them having different accuracy, were used. An important part of the analysis was...

Despite the increasing availability of measured laser scanning data and their widespread use, there is still the problem of rapid and correct numerical interpretation of results. This is due to the large number of observations that carry similar information. Therefore, it is necessary to extract from the results only the essential features of the modelled objects. Usually, it is based on a process using filtration, followed by...

The article presents the analysis devoted to human face data obtained by means of precise photographic scanners. Collected point clouds were used to make high precision meshes of human face. The essence of these studies is the comparison of relative features as well as the comparison of absolute models which require as precisely as possible matching of face models. The article focuses on the analysis of various parts of the human...
wyświetlono 808 razy