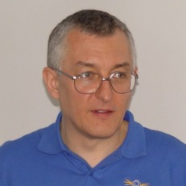 Adiunkt
Miejsce pracy

Gmach Główny pokój 221

Telefon

(58) 347 25 84
Many patients undergoing cardiac surgery have risk factors for both atrial fibrillation and stroke. The left atrial appendage (LAA) is the primary site for thrombi formation. Therefore LAA occlusion devices should be tested for their ability to reduce future cerebral ischemic events in patients with high-risk of haemorrhage. The aim of this study was to evaluate the safety and feasibility of a novel left atrial appendage exclusion...

Large thrust bearings are highly loaded machine elements and their failures cause serious losses. Start ups and stoppages of the bearing under load are specially critical regimes of operation. Load carrying capacity depends on the profile of the oil gap. In transient states this profile is also changing. In the design of large thrust bearings minimizing thermo-elastic deformations is an important goal, which can be accomplished...

Large hydrodynamic thrust bearings are the bearings which, due to hydrodynamic lubrication, allow large axial load to be transferred from a moving part (shaft) to the stationary part via a thin layer of the lubricant (usually oil), thus providing extremely low friction and practically no wear. Hydrogenerators with vertical shafts are the most important application of large thrust bearings. Main design and scientific problems of...
wyświetlono 321 razy