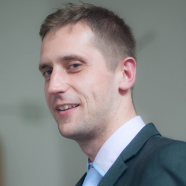 Sandwich panels are readily used in civil engineering due to their high strength to weight ratio and the ease and speed of assembly. The idea of a sandwich section is to combine thin and durable facings with a light-weight core and the choice of materials used allows obtaining the desired behaviour. Panels in consideration consist of MgO (magnesium oxide) board facings and expanded polystyrene core and are characterized by immunity...

The paper considers numerical models of fracture processes of semi-circular asphalt mixture specimens subjected to three-point bending. Parameter calibration of the asphalt mixture constitutive models requires advanced, complex experimental test procedures. The highly non-homogeneous material is numerically modelled by a quasicontinuum model. The computational parameters are averaged data of the components, i.e. asphalt, aggregate...

A composite structural insulated sandwich panel (CSIP) is a quite novel approach to the idea of sandwich structures. A series of natural-scale experimental test is required each time a change in panel's geometry is planned and a reliable computational tool is required to precede actual laboratory testing with virtual simulations. An attempt of creating such a tool has been made with use of a commercial FEM code ABAQUS, in order...
wyświetlono 164 razy