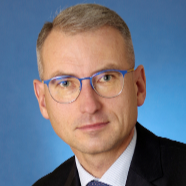 dr hab. inż. Maciej Niedostatkiewicz
Physical properties and X-ray tomography images of five different granular materials: glass bead, glass grit, short grain white rice, sorghum and clay granules (Seramis) are investigated to select the most promising materials for numerical simulations and time-lapse X-ray tomography imaging. The examined materials represent granular materials of non-biological origin (glass bead, glass grit and Seramis) and granular plant materials...

Adequately designed natural ventilation is the cheapest and easiest way to effectively remove indoor pollutants and keep the fresh air inside a building. A prediction of performance and effectiveness of ventilation in order to determine the design of a ventilation system can provide real and long term cost savings. The paper presents results of performance (air change rate ACH) and effectiveness (CO2 concentration in the breathing...

Thermal imaging is contemporary remote sensing measurement technique, which provides an image of the temperature distribution in the measured object. The method is widely used, due to its mobility as well as the non-destructive character of the measurement. Infrared thermography is especially relevant in the inspection of insulation, what is more, it is a suitable device for detecting thermal bridges and structural changes, which...
Uzyskane stopnie/tytuły naukowe
Nadanie stopnia naukowego

dr inż. Budownictwo

(Dziedzina nauk technicznych)
wyświetlono 845 razy