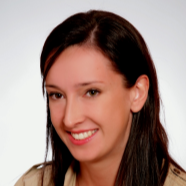 In the last fewyears the idea of circular economy has become essential. Thus, designing methods of nutrients removal should be based on usingmaterials that make it possible to recover those nutrients. Recently,methods applied in wastewater treatment plants cannot provide optimal results; moreover, the application of commercial coagulants like ferric chloride and polyaluminumchloride can cause difficulties in potential recovery...

In the light of the need to find an effective way to remove phosphorus from wastewater, studies on the suitability of sorption materials in this process should be conducted. The aim of the study was to examine the potential benefits of using selected adsorbents to reduce orthophosphates from the model solution under steady conditions. The study was conducted on a laboratory scale using synthetic wastewater with concentration of...

The aim of the study is to assess the removal effectiveness of phosphorus compoundsby using lanthanum-modified bentonite. This material was produced by the Australian company Phoslock® Water Solutions Pty Ltd. According to the company, Phoslock® has substantial capacity to bound phosphate anions. The investigation was carried out in steady conditions in laboratory model with beakers. The results of the study are related to the...
wyświetlono 129 razy