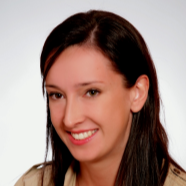 Treatment wetland technologies for wastewater treatment can be easily applied for removal of all pollutants except phosphorous. They are applicable in a small towns and rural areas, places where conventional wastewater treatment plant cannot properly operate because of common economic constraints. In Poland only the 8% of rural areas are equipped with sewer system, thus treatment wetlands might be an alternative, effective and...

In the last fewyears the idea of circular economy has become essential. Thus, designing methods of nutrients removal should be based on usingmaterials that make it possible to recover those nutrients. Recently,methods applied in wastewater treatment plants cannot provide optimal results; moreover, the application of commercial coagulants like ferric chloride and polyaluminumchloride can cause difficulties in potential recovery...

In the light of the need to find an effective way to remove phosphorus from wastewater, studies on the suitability of sorption materials in this process should be conducted. The aim of the study was to examine the potential benefits of using selected adsorbents to reduce orthophosphates from the model solution under steady conditions. The study was conducted on a laboratory scale using synthetic wastewater with concentration of...
wyświetlono 128 razy