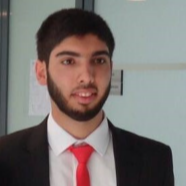 Mahmoud Miari
Structural pounding has been observed in many previous earthquakes due to insufficient gap commonly provided between adjacent structures. The collisions usually generate large impact forces and short duration acceleration pulses which may result in significant damage to the colliding buildings. Because of that, earthquake induced structural pounding has been intensively studied and investigated for the last three decades. Results...

An insufficient separation distance between adjacent buildings is the main reason for structural pounding during severe earthquakes. The lateral load resistance system, fundamental natural period, mass, and stiffness are important factors having the influence on collisions between two adjacent structures. In this study, 3-, 5- and 9-story adjacent reinforced concrete and steel Moment Resisting Frames (MRFs) were considered to investigate...

Earthquake-induced structural pounding in bridge structures has been observed in several previous seismic events. Collisions occur at the expansion joints provided between adjacent decks or between the deck and abutment. Pounding between the structural elements may lead to severe damages and even to the unseating of the bridge in certain cases. Several investigations have been performed to study pounding in bridges under uniform...
wyświetlono 313 razy