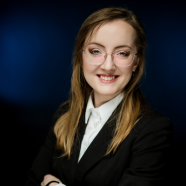 dr inż. Małgorzata Szopińska
This study provides a comprehensive analysis of the inorganic chemistry of flowing water at the western shore of Admiralty Bay. In the water samples, ions, and major and trace metals (and B)were detected and quantified. Additionally, the parameters of pH, specific electrolytic conductivity (SEC25) and total organic carbon (TOC) were determined. Moreover, multivariate data set was created and Principal Component Analysis (PCA) was...

This article presents a review of information related to the influence of potential permafrost degradation on the environmental fate of chemical species which are relased and stored, classified as potential influence in future Antarctic environment. Considering all data regarding climate change prediction, this topic may prove important issue for the future state of the Antarctic environment. A detailed survey on soil and permafrost...

Despite the fact that Antarctica is a continent notably free from large negative impact of human activities, literature data can be the basis for concluding that this is not an area free from anthropogenic pollutants. Pollutants, which are identified in various elements of the environment of Antarctica, are mostly connected with long-range atmospheric transport (LRAT) and deposition in this area. The study presents: a historical...
wyświetlono 2798 razy