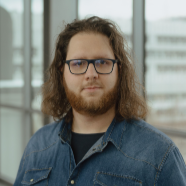 Apart from its bone filler and fracture stabilizing function, bone cement can be used as a carrier of bioactive substances, and such modified bone cement can protect the implant against microorganisms, treat local infections and combat bacteria introduced during the surgical procedure. In this paper, the effects of modifying antibiotics and nanosilver on the biomechanical properties of bone cement were examined. The following tests...

BACKGROUND: Antibiotic-loaded bone cements are now widely used in medicine. They are able to locally deliver antibiotic particles and they allow treat or protect against infection. It is assumed that the bactericidal effectiveness of bioactive bone cements depend on the parameters of its production. Hence, the aim of this study was to check the effect of aeration of bone cement before mixing the components on its properties as...

Implant-associated infections are serious and relatively common complication that leads to implant loss. The purpose of this paper is to gather knowledge about this issue. A literature review of the epidemiology, risk factors and pathogenesis of infections related to implants was carried out. This position collects data on commonly used implants and infections associated with them from various fields of medicine and contains classifications...
wyświetlono 644 razy