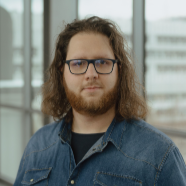 Apart from its bone filler and fracture stabilizing function, bone cement can be used as a carrier of bioactive substances, and such modified bone cement can protect the implant against microorganisms, treat local infections and combat bacteria introduced during the surgical procedure. In this paper, the effects of modifying antibiotics and nanosilver on the biomechanical properties of bone cement were examined. The following tests...

BACKGROUND: Antibiotic-loaded bone cements are now widely used in medicine. They are able to locally deliver antibiotic particles and they allow treat or protect against infection. It is assumed that the bactericidal effectiveness of bioactive bone cements depend on the parameters of its production. Hence, the aim of this study was to check the effect of aeration of bone cement before mixing the components on its properties as...

Composites reinforced with carbon and glass fibers have become the commonly used material in the production of energy storing prosthetic feet (ESPF/elastic feet prostheses). Their properties ensure a stable and light structure that allows for accumulation, storage and release of energy during walking, thus ensuring an increase in gait efficiency. Depending on the modification of the composite in terms of fiber selection, their...
wyświetlono 567 razy