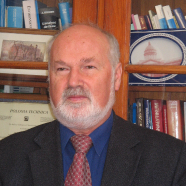 prof. dr hab. inż. Marek Biziuk
The need to obtain meaningful results as the basis for determining the content of trace amounts of analytes has become the driving force behind the development of modern analytical techniques, including sample-preparation techniques, such as solid-phase extraction (SPE). Recently, great interest was aroused in the use of magnetic nanoparticles (MNPs) in SPE. These materials exhibit high selectivity, and, in small amounts, can provide...

The intensive development of agriculture means that more and more toxic organic and inorganic compounds are entering theenvironment. Because of their widespread use, stability, selective toxicity and bioaccumulation, pesticides are among the mosttoxic substances contaminating the environment. They are particularly dangerous in fruit and vegetables, by which people areexposed to them. It is therefore crucial to monitor pesticide...

Pesticides are among the most dangerous environmental pollutants because of their stability, mobility and long-term effects on living organisms. Their presence in sources of drinking water, essential to life, is a particular danger. In water, these compounds can undergo transformations, leading to the production of substances of even greater toxicity. Legal regulations are in force, stipulating the highest permissible level of...
wyświetlono 1671 razy