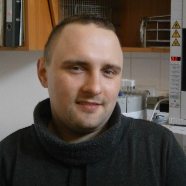 Amphetamine, methamphetamine, phentermine, 3,4-methylenedioxyamphetamine (MDA), 3,4-methylenedioxymethamphetamine (MDMA), and 3,4-methylenedioxy-N-ethylamphetamine (MDEA) are the most popular amphetamine-type stimulants. The use of these substances is a serious societal problem worldwide. In this study, a method based on gas chromatography-tandem mass spectrometry (GC-MS/MS) with simple and rapid liquid-liquid extraction (LLE)...

MDPBP (1-(3,4-methylenedioxyphenyl)-2-(1-pyrrolidinyl)-1-butanone) is a new psychoactive substance sold on the black market. It has been a controlled drug of abuse in Poland and China since 2015 as some toxic and fatal cases connected with use of synthetic cathinone derivatives were observed. The fatal case outlined here concerns a 19 year-old man, who was found dead with an envelope containing white powder lying nearby the cadaver....

Many flavour compounds that are present in e-liquids for e-cigarettes are responsible for specific tastes and smoking sensations for users. Data concerning content and specific types of flavours is often limited and unknown to users. The aim of the research was to define and compare flavour profiles of e-liquids with the same group taste from different manufacturers. Gas chromatography coupled with tandem mass spectrometry (GC–MS/MS)...
wyświetlono 465 razy