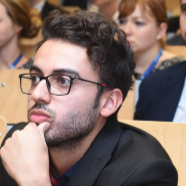 mgr inż. Mojtaba Maktabifard
Wastewater treatment plants (WWTPs) consume high amounts of energy which is mostly purchased from the grid. During the past years, many ongoing measures have taken place to analyze the possible solutions for both reducing the energy consumption and increasing the renewable energy production in the plants. This review contains all possible aspects which may assist to move towards energy neutrality in WWTPs. The sources of energy...

This work aimed to compare the carbon footprint (CF) of six full-scale wastewater treatment plants (WWTPs). The CF was estimated in the range of 23–100 kg CO2e per population equivalent. In the total CF, the direct emissions held the highest share (62–74%) for the plants with energy recovery from biogas. In the plants depending entirely on the power grid, the indirect emissions due to energy consumption dominated the total CF (69–72%)....

Nowadays, low greenhouse gas (GHG) emission is expected at wastewater treatment plants (WWTPs). However, emission quantification and evaluation still faces difficulties related to data availability and uncertainty. The objective of this study was to perform carbon footprint (CF) analysis for two municipal WWTPs located in northern Poland. Slupsk WWTP is a large biological nutrient removal (BNR) facility (250,000 PE) which benefits...
wyświetlono 811 razy