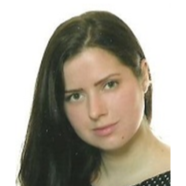 dr inż. Monika Wieczerzak
Kierownik biura
Miejsce pracy

Telefon

+48583486582, +48509522536

E-mail
For centuries, mankind has contributed to irreversible environmental changes, but due to the modern science of recent decades, scientists are able to assess the scale of this impact. The introduction of laws and standards to ensure environmental cleanliness requires comprehensive environmental monitoring, which should also meet the requirements of Green Chemistry. The broad spectrum of Green Chemistry principle applications should...

Nucleic acids in the form of aptamers play a growing and significant role in the targeted and rapid analysis of environmental sample composition and medical analyses. In this paper, the review of both aptamers synthesis methods as well as application of these short chain oligonucleotides (with critical comments on their strong and weak features) are given. The first ones include: systematic evolution of ligands by exponential enrichment...

The present study deals with assessment of ecotoxicological parameters of 9 drugs (diclofenac (sodium salt), oxytetracycline hydrochloride, fluoxetine hydrochloride, chloramphenicol, ketoprofen, progesterone, estrone, androstenedione and gemfibrozil), present in the environmental compartments at specific concentration levels, and theirmutual combinations by couples against Microtox® and XenoScreen YES/YAS® bioassays. As the quantitative...
wyświetlono 1266 razy