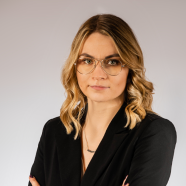 mgr inż. Nicole Nawrot
Runoff water is an important medium transporting various types of pollution originating from the atmosphere and washed out from roofing materials. The study presents a quality assessment of runoff from different roofs in the context of trace metal concentrations. The analysed rooftops were covered with copper, tar paper and ceramic tile. The quality of the rain water collected at the same time satisfies the demands of the first...

Our paper presents the results of heavy metal (HM) (Zn, Cu, Pb, Cd) content in bottom sediments from retention tanks along Oliwa Stream in Gdańsk, Poland, before a flood (BF) and after a flood (AF) 14-15 July 2016. The flood had a huge impact on the quality of bottom sediments and their displacement. The concentrations of HM differed significantly for research series conducted 3 months BF and 8 months AF. The concentration of Cu...

The Baltic Region countries are obliged to meet the stringent limits of N and P discharge set by HELCOM for 2021. Area sources of pollution, including agriculture, are considered the main contributors of biogenic compounds. The Bay of Puck as an inner part of the Baltic Sea is particularly sensitive to eutrophication caused by nutrient in flow from agricultural lands. Rivers and streams inflowing to the Bay of Puck transport nitrogen...
wyświetlono 109 razy