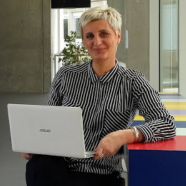 Growing IT complexity and related problems, which are reflected in IT tickets,create a need for new qualitative approaches. The goal isto automate the extraction of main topics described in tickets in order to provide high quality support for the IT process workers and enablea smooth service delivery to the end user. Present paper proposes a method of knowledge extraction in a form of stylistic patterns in business...

Significant progress has been made in linguistic-based text analytics particularly with the increasing availability of data and deep learning computational models for more accurate opinion analysis and domain-specific entity recognition. In understanding customer service experience from texts, analysis of sentiments associated with different stages of the service lifecycle is a useful starting point. However, when richer insights...

In this paper, we present a concept of a multi-criteria knowledge-based Recommender System (RS) designed to provide decision support in complex business process (BP) scenarios. The developed approach is based on the knowledge aspects of Stylistic Patterns, Business Sentiment and Decision-Making Logic extracted from the BP unstructured texts. This knowledge serves as an input for a multi-criteria RS algorithm. The output is prediction...
wyświetlono 1325 razy