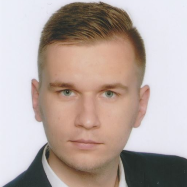 In machine industry, stresses are often calculated using simple linear FEM analysis. Occasional failures of elements designed in such a way require recomputation by means of more sophisticated methods, eg. including plasticity and non-linear effects. It usually leads to investigation of failure causes and improvement of an element in order to prevent its unwanted behavior in the future. The study presents the case where both linear...

In this paper an artificial neural network (ANN) approach to modelling fuel consumption of heavy duty vehicles is presented. The proposed method uses easy accessible data collected via CAN bus of the truck. As a benchmark a conventional method, which is based on polynomial regression model, is used. The fuel consumption is measured in two different tests, performed by using a unique test bench to apply the load to the engine. Firstly,...

Cold-formed thin-walled sections are prone to local buckling caused by residual stresses, geometrical imperfections and inconsistency of material properties. We present a real case of buckling failure and conduct a numerical and experimental study aimed to identify methods capable of predicting such failures. It is important because designers of structures are getting more FEA-oriented and tend to avoid lengthy procedures of cold-formed...
wyświetlono 444 razy