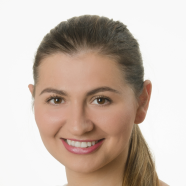 The worldwide growth of photovoltaics (PVs) has formed an exponential curve for more than four decades. During this period of time, PVs have evolved from a pure niche market of small-scale applications towards becoming a mainstream electricity source. The influence of temperature on the electrical parameters of crystalline silicon solar cells and solar modules is well described in the literature. In order to diminish these effects,...

This paper presents the possibility of adding lightweight building aggregates to increase the stability – mechanical as well as thermal - of constructions and road objects. This stability can be achieved through saturating the porous granules of aggregate with a phase-change material (PCM) that allows the accumulation of solar heat. Intense solar radiation, especially during the summer, can cause the asphalt on road surfaces, bridges...

Solar energy is widely available, free and inexhaustible. Furthermore this source of energy is the most friendly to the environment. For direct conversion of solar energy into useful forms like of electricity and thermal energy, respectively photovoltaic cells and solar collectors are being used. Forecast indicate that the first one solution will soon have a significant part in meeting the global energy demand. Therefore it is...
wyświetlono 196 razy