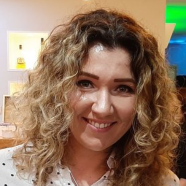 dr inż. Paulina Parcheta
Composite materials based on natural rubber were obtained by using glycerolysate (decomposition prod- uct of polyurethane) as a novel plasticizer. In order to determine the effect of various lignin content, four different filler amounts were used, namely, 5 phr (parts per 100 parts of natural rubber) of lignin (WLI5G), 10 phr (WLI10G), 20 phr (WLI20G), and 40 phr (WLI40G). The reference specimen without lignin (WLI0G) was also...

Polyurethanes are among the most developed types of polymers. They are produced from the three primary components, i.e., polyols, low-molecular-weight glycols used as chain extenders, and diisocyanates. Until recently, all these substrates have been obtained via petrochemical processes. A decrease in petroleum-based resources and new ecological trends in chemistry, chemical technology, and materials engineering have generated increasing...

Effect of plasticizer type on the kraft lignin–nat- ural rubber composite microstructure and selected proper- ties was determined. The composites were prepared with addition of a commonly used naphthenic oil plasticizer to study the decomposition product of polyurethane (glyc- erolysate) and its characteristics. Kraft lignin powder was incorporated into the natural rubber matrix in amounts of 10 and 40 parts per 100 parts of natural...
wyświetlono 558 razy