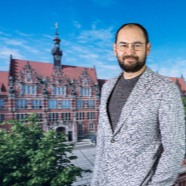 Katalog Publikacji
Architectural inventories are the main field for using innovative technology ( remote sensing). The main purpose of using ie. Laser scanning or photogrammetry is to capture all of the important details of structure. Regarding the extents of inventory works, it may only apply to external details, such as facades, supporting structures and surroundings, whilst in terms of advanced inventory, the building's interior is also expected...

The development of laser scanning technology ALS allows to make high-resolution measurements for large areas result-ing in significant reduction of costs. The main stakeholders at heights data received from the airborne laser scanning is mainly state administration. The state institutions appear among projects such as ISOK. Each point is classified in ac-cordance with the standard LAS 1.2, our research focuses on the class 6 -...

This article presents aspects of the cooperation between university and the company, on the example of Polish technical universities, which educate students, in the field of geodesy and cartography (among many others. Nowadays scientific development is one of the most important elements affecting the economy of the country. This involves continuous contact between the two parties, the business community and the scientific societies....

Celem opracowania jest określenie prawdopodobnych przyczyn powstania spękań poprzecznych przy dylatacjach obiektów inżynierskich położonych w ciągu odcinków drogi ekspresowej S8 oraz drogi krajowej nr 63, których przebudowa była objęta kontraktem "Przebudowa do parametrów drogi ekspresowej S8, odcinek Wyszków-Białystok, odc. Jeżewo-Choroszcz-Białystok, obw. m. Zambrów i m. Wiśniewo." Zakres ekspertyzy obejmował analizę dokumentacji...

Monografia obejmuje innowacyjną procedurę skanowania laserowego z platformy pływającej. Autorzy podają zasady, potencjał i ograniczenia metody skanowania mobilnego z lądowych i portowych dróg wodnych oraz z morza.

The purpose of this work is to perform a report of static and dynamic test realized on the bridge at km 333-254 of the Vilnius - Klaipeda railway line over the Salantas River in Kūlupėnų.

Celem ekspertyzy technicznej jest określenie przyczyn wystąpienia zarysowań i pęknięć przy dylatacjach płyt żelbetowych, tworzących ekran zapory czołowej i bocznej zbiornika wodnego Nysa oraz prezentacja koncepcji naprawy.

Celem opracowania jest wykonanie skanu laserowego konstrukcji rotundy palmiarni realizowanej w ramach zadania "Rewitalizacja i przebudowa kompleksu budynku palmiarni w ogrodzie botanicznym w Parku Oliwskim im. Adama Mickiewicza w Gdańsku Oliwie", ocena zgodności geometrii konstrukcji z dokumentacją projektową oraz wydanie opinii nt dalszego postępowania z konstrukcją. Zakres opracowania obejmuje: 1) analizę dokumentacji obiektu; 2)...

Celem opracowania jest inwentaryzacja uszkodzeń konstrukcji wiaduktu WD-113P wykonywanego w km 2+842,76 drogi S-6 w ramach realizacji przedsięwzięcia "Budowa obwodnicy Koszalina i Sianowa na S-6 wraz z odcinkiem S-11 od węzła "Koszalin" do węzła "Bielice" oraz ocena ich wpływu na nośność obiektu, jak również zaopiniowanie zaproponowanych działań naprawczych. Zakres opracowania obejmuje: • zapoznanie się z dokumentacją [1], • wykonanie...

W artykule przedstawiono możliwość wykorzystania metod nieniszczących w diagnostyce nawierzchni drogowych jako alternatywę do metod tradycyjnych w celu wyjaśnienia przyczyn powstawania zarysowań poprzecznych nawierzchni w sąsiedztwie obiektów mostowych. Wykorzystano dwie metody skanowania: laserowe w celu szczegółowej inwentaryzacji powierzchni nawierzchni oraz georadarowe (GPR) w celu inwentaryzacji struktury nawierzchni. W wyniku...

The integration issue of virtual models and geo-referenced database have a very broad spectrum of potential applications. Before the integration issue was on the cusp, it was quite problematic to combine three-dimensional models with the geo-referenced database. An integrated database contains a variety of data including such as object orientated data model and raster data. Within this paper, authors present an integration process...

The cliff coasts, which are in total about 100 km long, are especially vulnerable to abrasion. The mean regression of the studied object which is the seacliff in Jastrzebia Gora depends on time. For example, from 1875 to 1937 the cliff regress 90 m in mean pace of 1.4 meter a year. Besides of natural factors causing the degradation, there is also an anthropogenic activity, which speeds up the abrasion process. Based on these informations,...

When any problems related to civil engineering structures appear, identifying the issue through the usage of only one measuring method is difficult. Therefore, comprehensive tests are required to identify the main source. The strains and displacement measurements, as well as modal identification, are widely used in the nondestructive testing of structures. However, measurements are usually carried out at several points and confirm...

Laser scanning technology is a spatial information gathering technique which is commonly used all over the world. Systems where the red-light beam are used, are divided into: terrestrial, mobile and airborne scanning systems. The main differences between those are the accuracy, the data acquisition solution (f. e. in ALS and MLS besides of the laser scanner, the inertial navigation system is required) and the covered area in one...

The article presents the possibility of using non-destructive methods of road pavement diagnostics as an alternative to traditional means to assess the reasons for premature cracks adjacent to bridge objects. Two scanning methods were used: laser scanning to measure geometric surface deformation and ground penetrating radar (GPR) inspection to assess the road pavement condition. With the use of a laser scanner, an effective tool...

Nowadays, Mobile Laser Scanning is common in use in addition to geodesy measurements. The data which are provided by the system characterizes with high precision and flexibility. To precise mapping, the accuracy of the data should be maintained. In Poland, according to the minister's dispositions, the accuracy of the data should not exceeded 10 cm. With fully operated system it is easy to uphold, but there is a situation when a...

We investigated the cli coast in Jastrzebia Gora, Poland. The measurements that were taken between 2014 and 2018 by applying terrestrial, mobile, and airborne laser scanning describe a huge geometric modification involving dislocations in a 2.5 m range. Dierential maps and a volumetric change analysis made it possible to identify the most deformed cli's location. Part of the monitoring of coastal change involved the measurement...

The article describes the method of calibration of the Riegl VMZ-400 mobile scanning system on a floating platform and an experiment aimed at conducting measurements from a previously calibrated instrument. The issue of factors affecting the quality of measurements was discussed. Mobile laser scanning is an increasingly popular measurement solution, but it is still innovative on a European scale. The use of a floating platform...

This article presents the use of laser scanning technology for the assessment of bus bay geo-location. Ground laser scanning is an effective tool for collecting three-dimensional data. Moreover, the analysis of a point cloud dataset can be a source of a lot of information. The authors have outlined an innovative use of data collection and analysis using the TLS regarding information on the flatness of bus bays. The results were...

The paper addresses the fields of combined close-range photogrammetry and terrestrial laser scanning in the light of ship modelling. The authors pointed out precision and measurement accuracy due to their possible complex application for ship hulls inventories. Due to prescribed vitality of every ship structure, it is crucial to prepare documentation to support the vessel processes. The presented methods are directed, combined...

The article proposes a new approach of coastal cliff monitoring which bases on a new comprehensive monitoring system, being a combination of mobile scanning from the sea with the geotechnical stability analysis. Mobile laser scanning is an innovative solution for 3D data collection which allows the monitored object geometry to be precisely measured, thus providing opportunities for series of analyses contributing to the development...

Terrestrial Laser Scanning (TLS) is an efficient tool for building inventories. Based on the red- laser beam technology it is possible to provide the high accuracy data with complete spatial information about a scanned object. In this article, authors present the solution of use a TLS in as-built inventory of the office building. Based on the provided data, it is possible to evaluate the correctness of built details of a building...

Millions of people use roads every day all over the world. Roads, like many other structures, have an estimated durability. In Poland a lot of the roads were built at the turn of the 20th and 21st c., especially for light cars. Many of these roads carry traffic and heavy goods vehicles which were not predicted when the traffic was first estimated. It creates a lot of problems with technical conditions and the infrastructure must...

Measurements of sea cliffs performed using periodic surveying based on laser scanning is currently one of the fastest and most accurate solutions. Supported with the technology of satellite measurements using GNSS (Global Navigation Satellite System) positioning and photographic measurements with the use of aerial vehicle, they enable an effective monitoring of the sea cliffs affected by the erosion. In case of the coast of southern...

Coastal cliffs are very sensitive to degradation caused by erosion and abrasion. Thus, it is very important to monitor susceptibility of the cliffs in terms of slope angles and ground fall resulting from vertical morphology of the cliffs. The results could be used for example to establish the boundaries of the safe investments zone or retreat infrastructure buildings in case of real threat such as degradation of the objects of...

Nowadays, maritime infrastructure is heavily exploited, which requires monitoring. The article presents the implementation of spatial information which are point clouds for monitoring and analysis of the area around the port (buildings and wharves). For this study, point clouds coming from terrestrial (TLS) and airborne laser scanning (ALS), each of them having different accuracy, were used. An important part of the analysis was...

The rapid development of scanning technology, especially mobile scanning, gives the possibility to collect spatial data coming from maritime measurement platforms and autonomous manned or unmanned vehicles. Presented solution is derived from the mobile scanning. However we should keep in mind that the specificity of laser scanning at sea and processing collected data should be in the form acceptable in Geographical Information...
wyświetlono 920 razy