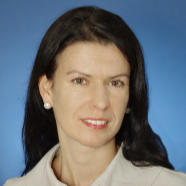 dr inż. Violetta Konopińska-Zmysłowska
Many shell structures used in modern technology consist of regular shell parts joined together along their common boundaries. We review different theoretical, numerical, and experimental approaches to modelling, analyses and design of the compound shell structures with junctions. Several alternative forms of boundary, continuity and jump conditions at the singular midsurface curves modelling the shell junction are reviewed. We...

We consider both three-dimensional (3D) and two-dimensional (2D) Eshelby tensors known also as energy–momentum tensors or chemical potential tensors, which are introduced within the nonlinear elasticity and the resultant nonlinear shell theory, respectively. We demonstrate that 2D Eshelby tensor is introduced earlier directly using 2D constitutive equations of nonlinear shells and can be derived also using the throughthe-thickness...

Within the framework of the six-parameter nonlinear resultant shell theory we consider the axially symmetric deformations of a cylindrical shell linked to a circular plate. The reinforcement in the junction of the shell and the plate is taken into account. Within the theory the full kinematics is considered. Here we analyzed the compatibility conditions along the junction and their in uence on the deformations and stressed state.
Uzyskane stopnie/tytuły naukowe
Nadanie stopnia naukowego

dr inż. Mechanika

(Dziedzina nauk technicznych)

Instytut Maszyn Przepływowych PAN
wyświetlono 312 razy