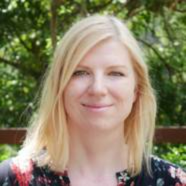 dr inż. Weronika Hewelt-Belka
Adiunkt
Miejsce pracy

Budynek A Wydziału Chemicznego pokój 011

Telefon

(58) 347 18 33
Human breast milk (HBM) is a biofluid consisting of various biomolecules such as proteins, lipids, carbohydrates, minerals and bioactive substances. Due to its unique and complex composition, HBM provides not only nutritional components required for the growth of the infant, but also additional protection against infections. Global insight into the composition of HBM is crucial to understanding the health benefits infants receive...

Staphylococcus aureus resistance to antibiotics is a significant clinical problem worldwide. In this study, an untargeted lipidomics approach was used to compare the lipid fingerprints of S. aureus clinical isolates that are resistant and sensitive to antibiotics. High-performance liquid chromatography coupled with time-of-flight mass spectrometry was employed to rapidly and comprehensively analyze bacterial lipids. Chemometric...

Staphylococcus aureus is a common pathogen known to cause relatively minor infections as well as severe disorders in humans. Although there is fair amount of published data concerning various aspects of its biology, epidemiology, genetics, etc., there is still a scarce amount of data presenting reliable and thorough investigations regarding high-throughput analysis of total S. aureus lipid content. Therefore, the aim of this study...
Uzyskane stopnie/tytuły naukowe
Nadanie stopnia naukowego

dr inż. Chemia

(Dziedzina nauk chemicznych)
wyświetlono 408 razy