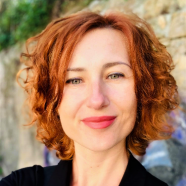 dr inż. Wioleta Kucharska
Adiunkt ze stop. nauk. doktora
Brands' social networking sites (fan pages) are increasingly attracting the attention of scientists and managers intrigued by their potential application for brand value creation. The aim of this research is to understand better how users choose among social networking sites as an act of brand identification. The study presents a new model whose structure of identification drivers for social networking brand sites varies for customer...

Research background: Brands are considered to be the most valuable asset of a company. Some of them achieve spectacular global results. The significance of global brands is proved by the fact that their value is often greater than the sum of all company's net assets. Purpose of the article: The aim of this article is to highlight that brand value does not only create company's value, but also leverages economies. The Authors claim...

Primary assets of the network economy are information, network, re-lationships, knowledge, and a virtual environment. The competency of personal branding exercised by knowledge workers, also thought of as knowledge producers, is becoming a natural consequence of the business environment where the significance of hierarchies is constantly decreasing. Knowledge workers are powerful as never be-fore and can exist as separate actors...
wyświetlono 484 razy