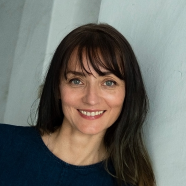 dr inż. arch. Anna Orchowska-Smolińska
The port of Gdynia contains a diverse range of heritage assets, starting with its spatial layout which is an urban concept designed in the first half of the 1920s. It is important to point out, this historically-shaped harbor space is preserved in its general idea and still functioning in port activities. Another significant element is the structural, technological solution which was the basis for constructing the entire port area...

Artykuł podejmuje tematykę obiektów monumentalnej architektury przemysłowej portu gdyńskiego, o funkcji chłodni. Rozwój technologii chłodzenia spowodował, że od połowy XIX w. obiekty takie budowano w dużych, zazwyczaj międzynarodowych ośrodkach dla zapewnienia wysokiego poziomu obsługi handlu produktami łatwo psującymi się. Dynamiczny rozwój portowego zaplecza Gdyni w okresie międzywojennym zaowocował powstaniem aż trzech budowli...

Publikacja jest piątą z serii "Modernizm w Europie - modernizm w Gdyni", która jest efektem piątej konferencji z cyklu pod tym samym tytułem.
Obtained scientific degrees/titles
Obtained science degree

dr inż. arch. Technology

()
seen 357 times