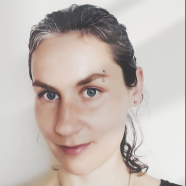 mgr inż. Ewelina Ciba
The article presents the calculation and design stages of the TLP platform serving as a supporting construction of a 6 MW offshore wind turbine. This platform is designed to anchor at sea at a depth of 60 m. The authors presented the method of parameterization and optimization of the hull geometry. For the two selected geometry variants, the load and motion calculations of the platform subjected to wind, wave and current under...

This paper presents a description of an effective method for determining loads due to waves and current acting on the supporting structures of the offshore wind turbines. This method is dedicated to the structures consisting of the cylindrical or conical elements as well as (truncates) pyramids of polygon with a large number of sides (8 or more). The presented computational method is based on the Morison equation, which was originally...

During the project execution of design and optimization the Remotely Operated Vehicle (ROV) research on its propulsion has been carried out. The entire project was supported by CFD and FEM calculations, which taking into account the characteristics of underwater vehicle. One of the tasks was to optimize the semi-open duct for horizontal propellers, which provided propulsion and controllability in horizontal plane. In order to...
seen 449 times