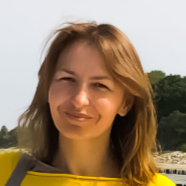 dr inż. Krystyna Michałowska
Remote sensing is widely applied in examining the parameters of the state and quality of water. Spectral characteristics of water are strictly connected with the dispersion of electromagnetic radiation by suspended matter and the absorp-tion of radiation by water and chlorophyll a and b.Multispectral sensor ALI has bands within the ranges of electromagnetic radia-tion: blue and infrared, absent in sensors such as Landsat, SPOT,...

The paper presents some results of research curried out within the framework of the European project named "Cultural Heritage Through Time" (CHT2). One of the main project aims were to develop a methodology for sharing multi-temporal information via the Internet (webGIS) for remote analysis of structures and landscapes over time. Reported in this paper results are focused on testing two technologies (Hexagon and Esri) for online...
seen 511 times