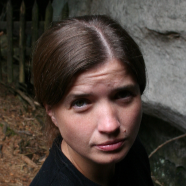 dr inż. Magdalena Maria Łapińska
Adiunkt
Workplace

Centrum Nanotechnologii B Centrum Nauczania Matematyki i Kształcenia na Odległość
pokój 103,104

open in new tab

Phone

(58) 348 61 77
The aim of the article is to present the use of the eNauczanie platform to create tests in mathematics after the first semester of mathematics at the Gdańsk University of Technology. Different types of questions will be discussed with special attention to questions that will allow to present mathematics content in an effective manner.

Celem artykułu jest zaprezentowanie wykorzystania platformy eNauczanie do tworzenia testów sprawdzających wiedzę z matematyki po pierwszym semestrze nauki matematyki na Politechnice Gdańskiej. Omówione zostaną różne typy pytań ze szczególnym zwróceniem uwagi na pytania, które pozwolą przedstawić treści z matematyki w efektywny sposób.

W artykule przedstawiono doświadczenia w zakresie wspomagania przedmiotu matematyka na pierwszym roku studiów inżynierskich kursem e-learningowym. Wykonano analizę wyników testów przeprowadzonych podczas e-zajęć. Przedstawiono również wyniki ankiet ewaluacyjnych obrazujących stosunek studentów do wprowadzania kształcenia matematyki z wykorzystaniem blended learning.
Obtained scientific degrees/titles
Obtained science degree

dr Mathematics

(Mathematics)

Technische Universitat Wien
seen 536 times