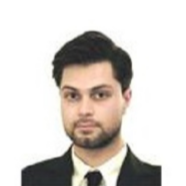 dr inż. arch. Mateusz Gerigk
The paper presents new approach in multifunctional building design process. Publication defines problems related to the design of complex multifunctional buildings. Currently, contemporary urban areas are characterized by very intensive use of space. Today, buildings are being built bigger and contain more diverse functions to meet the needs of a large number of users in one capacity. The trends show the need for recognition of...

W artykule przedstawiono analizę aktualnego stanu środkowej oraz dolnej Wisły pod kątem lokalizacji obiektów obsługi transportu śródlądowego. Rozwój użytkowania systemu transportu wodnego śródlądowego, zarówno ruchu turystycznego, jak i obsługi handlowej wymaga odpowiedniego zaplecza. Ze względu na ograniczenia przestrzenne możliwości obsługowych terenów nabrzeżnych wymagany jest skoncentrowany sposób ich zabudowy. W artykule zaprezentowano...

The author of this article presents a systemic approach to improving the teaching of architectural drawing courses for engineers in the 21st Century. In this era of rapid development of digital technologies, the traditional teaching structure should be redefined to a purpose-oriented dynamic model. The existing, generally accepted teaching models have already proved successfully based on the practice-oriented STEAM programme, which...
Obtained scientific degrees/titles
Obtained science degree

dr inż. arch. Architecture and urban sciences

(Technology)
seen 741 times