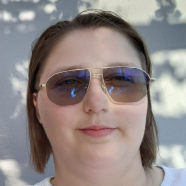 mgr inż. Natalia Krystyna Gietka
Aim of the paper is to present the results studying the water hammer phenomenon in pipes made of different materials, and to show the impact of changing the type of material of the pipe on the velocity of the pressure wave during the transient flow in the pipes. In terms of research material and methods, pipes made of galvanized steel and high-density polyethylene were tested. Measurements were made using strain gauges with a high...

Uderzenie hydrauliczne w przewodach pod ciśnieniem to zjawisko gwałtownych zmian ciśnienia będących następstwem szybkich w czasie zmian prędkości. Przyczynami powstawania uderzenia hydraulicznego mogą być zarówno przypadkowe zdarzenia (np. przerwy w dostawie prądu do stacji pomp, awaria pomp), jak i niewłaściwe eksploatowanie instalacji (np. nieprawidłowe zamykanie lub otwieranie zaworów). Przeciwdziałanie skutkom tego zjawiska...

Uderzenie hydrauliczne jest uważane za jeden z najważniejszych problemów nieustalonego przepływu w przewodach, dlatego nadal stanowi obiekt badań wielu naukowców. To zagadnienie może być badane na dwóch poziomach: praktycznym i teoretycznym. W artykule zaprezentowane zostały wyniki badań doświadczalnych przeprowadzonych na stanowisku pomiarowym nieustalonego przepływu, funkcjonującym w Laboratorium Hydraulicznym Wydziału Inżynierii...
seen 416 times