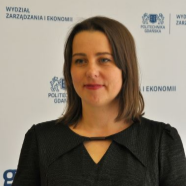 Collaborative Learning Environment for Engineering Education is a European project implemented under the Erasmus + program, The main goal of 5 partners from 4 different European countries – Bulgaria, Poland, Portugal and Romania is to develop an innovative collaborative training approach, encompassing curricula related to the introduction of enterprise automation. Project activities are carried out in the period from Dctober 2018...

Projekt ERASMUS+ Partnerstwo Strategiczne na Rzecz Kreatywności i Przedsiębiorczości (ang. Strategic Partnership for Creativity and Entrepreneurship - SP4CE) dotyczył wdrażania i upowszechniania innowacyjnych rozwiązań wzmacniających współpracę europejską w dziedzinie kształcenia i szkolenia zawodowego. Działania projektowe były związane z promowaniem innowacyjnych praktyk w edukacji oraz szkoleniach poprzez wspieranie spersonalizowanych...

A properly designed website allows the user to search for information faster, and more accurately. The information content of the website should be also adapted to the needs of the user. The purpose of this article is to present a novel Language of Benefits (LoB) approach to facilitate the use of websites for individual user groups. The LoB approach is an approach addressed to IT Analysts, to facilitate the process of web design,...
seen 434 times