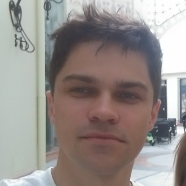 mgr Dawid Potrykus
Employment
Research fields
Business contact
Centrum Transferu Wiedzy i Technologii
Location

Al. Zwycięstwa 27, 80-219 Gdańsk

Phone

+48 58 348 62 62

E-mail
Assistant
Workplace

Budynek WILiŚ pokój 304

Phone

(58) 347 23 11
Degradation of groundwater quality can cause a serious water supply and environmental problems. The identify of potential groundwater pollution can be determined by assessment of groundwater vulnerability method. The assessment of groundwater vulnerability to pollution was based on estimation of migration time of potential conservative contamination through the vadose zone. Area of investigation is a type of denudation moraine...

Estimation of contaminant travel time through the vadose zone is needed for assessing groundwater vulnerability to pollution, planning monitoring and remediation activities or predicting the effect of land use change or climate change on groundwater quality. The travel time can be obtained from numerical simulations of transient flow and transport in the unsaturated soil profile, which typically require a large amount of data and...

In this research, GALDIT method was used to assess seawater intrusion in the coastal aquifer of the inner Puck Bay (Southern Baltic Sea). The impact of potential sea-level rise on groundwater vulnerability for years 2081-2100 was also considered. The study area was categorized into three classes of vulnerability: low, moderate and high. The most vulnerable area is the Hel Peninsula with northern part of the Kashubian Coastland....
seen 301 times