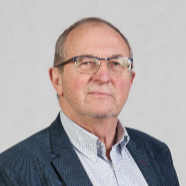 dr hab. inż. Henryk Lasota
Business contact
Centrum Transferu Wiedzy i Technologii
Location

Al. Zwycięstwa 27, 80-219 Gdańsk

Phone

+48 58 348 62 62

E-mail
he performance of bathymetric measurements by traditional methods (using manned vessels) in ultra-shallow waters, i.e., lakes, rivers, and sea beaches with a depth of less than 1 m, is often difficult or, in many cases, impossible due to problems related to safe vessel maneuvering. For this reason, the use of shallow draft hydrographic Unmanned Surface Vessels (USV) appears to provide a promising alternative method for performing...

The early 21st century is a time when unmanned surface vessels (USV) are used in various measurement applications. Modern autonomous and unmanned vessels are increasingly often used in bathymetric measurements whose aim is to measure the seafloor with the sufficient positioning accuracy. Therefore, the use of USVs in hydrography can be seen as the beginning of a new era in this regard. This paper presents bathymetric measurements...

Distubances induced by physical sources in fluids or dielectrics maintain their primary character while propagating throughout either of these bi-dynamic continua. The paper defines and illustrates four sets of bi-fields based on four specific fundamental kinedynamic solutions to inhomogeneous wave equations related to quasi-point acoustic and electromagnetic sources.
seen 352 times