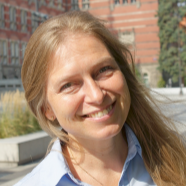 dr inż. arch. Joanna Bach-Głowińska
Business contact
Centrum Transferu Wiedzy i Technologii
Location

Al. Zwycięstwa 27, 80-219 Gdańsk

Phone

+48 58 348 62 62

E-mail
This chapter is the executive summary of undertaken comparative study between Gdansk and Glasgow.

W rozdziale zostały opisane przedmiot, cel oraz metoda przeprowadzonych badań porównawczych między miastami. Na podstawie praktycznego zastosowania różnych form planowania w Glasgow wskazane zostały aspekty różnicujące planowanie w Polsce i Szkocji.

Rozdział stanowi podsumowanie wniosków płynących z przeprowadzonych studiów porównawczych między miastami z praktycznymi propozycjami zastosowania niektórych rozwiązań.
seen 451 times