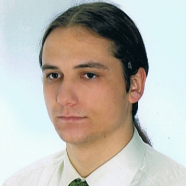 Business contact
Centrum Transferu Wiedzy i Technologii
Location

Al. Zwycięstwa 27, 80-219 Gdańsk

Phone

+48 58 348 62 62

E-mail
While there are many examples of Intelligent Transport System deployments in Poland, more attention should be paid to traffic incident management and detection on dual-carriageways and urban street networks. One of the aims of CIVITAS DYN@MO, a European Union funded project, is to use TRISTAR (an Urban Transport Management System) detection modules to detect incidents at junctions equipped with traffic signals. First part of paper...

Travel time is a measure commonly used for traffic flow modelling and traffic control. It also helps to evaluate the quality of traffic control systems in urban areas. Traffic control systems that use traffic models to predict changes and disruptions in vehicle flows have to use vehicle speed-prediction models. Travel time estimation studies the effects of traffic volumes on a street section at an average speed. The TRISTAR Integrated...

The current assessment of the impact of Intelligent Transport System (ITS) services on the level of traffic safety and efficiency is based mainly on expert assessments, statistical surveys or several traffic safety models requiring development. There is no structured, uniform assessment method that would give the opportunity to compare the impact of ITS services and their different configurations. The paper presents the methodology...
seen 314 times