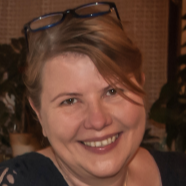 dr hab. Katarzyna Jankowska
Business contact
Centrum Transferu Wiedzy i Technologii
Location

Al. Zwycięstwa 27, 80-219 Gdańsk

Phone

+48 58 348 62 62

E-mail
The main objective of the study was to assess the potential of three systems (UV irradiation, ozonation, and micro/ultrafiltration) operated in a pilot scale in removal of antimicrobial-resistant fecal bacteria from secondary effluent of the local wastewater treatment plant (700,000 population equivalent). The effectiveness of the processes was analysed using the removal ratio of fecal indicators (Escherichia coli and Enterococcus...

Persistent organic pollutants (POPs) have been a topic of interest in environmental sciences for > 60 years. POPs in the Arctic have been investigated since the 1970s, when first atmospheric measurements revealed the presence of these pollutants in the polar regions. Major contaminant transport routes to the Arctic include atmospheric and oceanic transport, as well as inflow from rivers and sea ice. The sources of pollutants, such...

Purpose Mercury speciation in sediments is linked to environmental conditions and processes. Domination of particular mercury species depends on its source, displays considerable seasonal behavior, and may be further modified due to oxygen levels, icing conditions, or the input of fresh organic matter. The purpose of this study was to examine the coastal area of the Gulf of Gdańsk in terms of mercury contamination and the influence...
Obtained scientific degrees/titles
Obtained science degree

dr Environmental engineering

(Technology)
seen 436 times