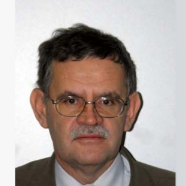 dr hab. inż. Lech Rowiński
Business contact
Centrum Transferu Wiedzy i Technologii
Location

Al. Zwycięstwa 27, 80-219 Gdańsk

Phone

+48 58 348 62 62

E-mail
Professor
Workplace

Budynek Wydziału Oceanotechniki i Okrętownictwa pokój 216

Phone

(58) 347 19 07
The idea of living beneath the sea is very new if compared with millennia of shipping activity. In fact, ocean surface was considered mainly as medium suitable for transport of persons and goods as well as aggression and robbery. More practical attempts to live "on" the water surface are limited to well protected internal waters. The presented concept of "an underwater-above water accommodation, especially for residential purposes"...

Nota biograficzna Jerzego W. Doerffera, ur 21 kwietnia w Wielkiej Łące

Praca dotyczy syntezy systemu automatycznego sterowania robotem podwodnym w zakresie problemu rozdziału mocy w wielopędnikowym układzie napędowym. Do alokacji naporów zastosowano metody optymalizacji z ograniczeniami, pozwalające na wyznaczanie wektora naporów na podstawie wektora sił uogólnionych. Rozważono i porównano dwie metody rozdziału mocy dla robota realizującego ruch poziomy płaski o trzech stopniach swobody, rozpatrując...
seen 814 times