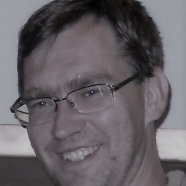 Business contact
Centrum Transferu Wiedzy i Technologii
Location

Al. Zwycięstwa 27, 80-219 Gdańsk

Phone

+48 58 348 62 62

E-mail
The presented study focused on the recognition of eight user activities (e.g. walking, lying, climbing stairs) basing on the measurements from an accelerometer embedded in a mobile device. It is assumed that the device is carried in a specific location of the user's clothing. Three types of classifiers were tested on different sizes of the samples. The influence of the time window (the duration of a single trial) on selected activities...

Zaburzenia hemodynamiczne stanowią drugą najczęstszą przyczynę zgonu u chorych po udarze mózgu. Istniejące standardy postępowania nie uwzględniają pełnej diagnostyki układu sercowo-naczyniowego u tych chorych. W niniejszej pracy przedstawiono wieloośrodkowy projekt IPMed, który jest próbą aplikacji kardiografii impedancyjnej (ICG) do monitorowania hemodynamiki pacjentów po udarze mózgu.

In this paper, we propose a distributed system for point cloud processing and transferring them via computer network regarding to effectiveness-related requirements. We discuss the comparison of point cloud filters focusing on their usage for streaming optimization. For the filtering step of the stream pipeline processing we evaluate four filters: Voxel Grid, Radial Outliner Remover, Statistical Outlier Removal and Pass Through....
Obtained scientific degrees/titles
Obtained science degree

dr inż. Information science

(Technology)
seen 1042 times