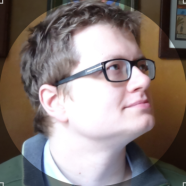 dr inż. Wojciech Waloszek
Business contact
Centrum Transferu Wiedzy i Technologii
Location

Al. Zwycięstwa 27, 80-219 Gdańsk

Phone

+48 58 348 62 62

E-mail
This paper presents the algorithm of modelling and analysis of Latent Semantic Relations inside the argumentative type of documents collection. The novelty of the algorithm consists in using a systematic approach: in the combination of the probabilistic Latent Dirichlet Allocation (LDA) and Linear Algebra based Latent Semantic Analysis (LSA) methods; in considering each document as a complex of topics, defined on the basis of separate...

Logika opisowa jest jednym z najbardziej popularnych formalizmów opisu wiedzy. Jej popularność jeszcze wzrosła kiedy pojawił się standard języka OWL. W artykule zaprezentowano nowy algorytm wnioskowania - algorytm kartograficzny - umożliwiający wnioskowanie niejawnie podanej wiedzy z terminologii (TBox) i opisu świata (ABox). Opisano sposób przetwarzania ontologii w terminach sygnatur binarnych i efektywny sposób odpytywania ontologii...

Artykuł przedstawia zagadnienie miar jakości ontologii ze szczególnym uwzględnieniem ich podziału na syntaktyczne (strukturalne) i semantyczne. Na tym tle przedstawione jest nowe podejście do pomiaru właściwości semantycznych ontologii bazujące na kartografii wiedzy.
Obtained scientific degrees/titles
Obtained science degree

dr inż. Information science

(Technology)
seen 438 times