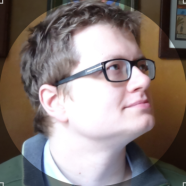 dr inż. Wojciech Waloszek
Business contact
Centrum Transferu Wiedzy i Technologii
Location

Al. Zwycięstwa 27, 80-219 Gdańsk

Phone

+48 58 348 62 62

E-mail
This paper presents the algorithm of modelling and analysis of Latent Semantic Relations inside the argumentative type of documents collection. The novelty of the algorithm consists in using a systematic approach: in the combination of the probabilistic Latent Dirichlet Allocation (LDA) and Linear Algebra based Latent Semantic Analysis (LSA) methods; in considering each document as a complex of topics, defined on the basis of separate...

Artykuł przedstawia zagadnienie miar jakości ontologii ze szczególnym uwzględnieniem ich podziału na syntaktyczne (strukturalne) i semantyczne. Na tym tle przedstawione jest nowe podejście do pomiaru właściwości semantycznych ontologii bazujące na kartografii wiedzy.

The research presents the methodology of improving the accuracy in sentiment classification in the light of modelling the latent semantic relations (LSR). The objective of this methodology is to find ways of eliminating the limitations of the discriminant and probabilistic methods for LSR revealing and customizing the sentiment classification process (SCP) to the more accurate recognition of text tonality. This objective was achieved...
Obtained scientific degrees/titles
Obtained science degree

dr inż. Information science

(Technology)
seen 364 times