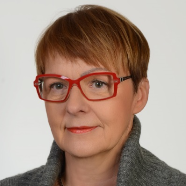 dr hab. inż. Elżbieta Urbańska-Galewska
Due to technological restrictions, in the case of trusses made of CFS open cross-sections, positive eccentricities in the truss joints have become very frequent. Therefore studies concerning the load-bearing capacity of truss joints with positive eccentricity were undertaken. It was assumed that the resistance of cold-formed steel (CFS) open cross-section truss joints located on compression chords and with positive eccentricity...

The paper presents the influence of sheet/purlin fasteners location (in reference to trapezoidal profile cross section) on shear flexibility of the cladding acting as a diaphragm. Analytical procedures were presented and their limitations were discussed. Next, selected schemes of fasteners location, known from engineering practice, but not included in European codes and recommendations, were analysed numerically in order to observe...

This work describes why trending thin-walled technology is achieving popularity in steel construction sector. A purpose of this article is to present the influence of the cold-formed element cross-section shape on an axial compression and a bending moment resistance. The authors have considered four different shapes assuming constant section area and thickness. Calculations were based on three different steel grades taking into...
Obtained scientific degrees/titles
Obtained science degree

dr hab. inż. Construction

(Technology)

Obtained science degree

dr inż. Construction

(Technology)
seen 1876 times