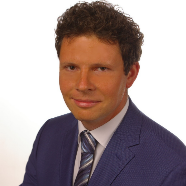 dr hab. inż. Grzegorz Boczkaj
Utilization of cavitation in advanced oxidation processes (AOPs) is a promising trend in research on treatment of industrial effluents. The paper presents the results of investigations on the use of hydrodynamic cavitation aided by additional oxidation processes (O3/H2O2/Peroxone) to reduce the total pollution load in the effluent from the production of bitumens. A detailed analysis of changes in content of volatile organic compounds...

The paper presents a new method for the determination of 15 carboxylic acids in samples of postoxidative effluents from the production of petroleum bitumens using ion-pair dispersive liquid-liquid microextraction and gas chromatography coupled to mass spectrometry with injection port derivatization. Several parameters related to the extraction and derivatization efficiency were optimized. Under optimized experimental conditions,the...

Advanced oxidation processes (AOPs) have been used as an alternative and effective option for treatment of industrial wastewater, especially in the case of the non-biodegradable compounds. Despite of several well developed AOPs, the majority of them are effective only at acidic or neutral pH, namely Fenton related processes, making the list of available effective advanced oxidation technologies strongly limited. In many cases,...
Obtained scientific degrees/titles
Obtained science degree

dr hab. inż. Chemical technology

(Technology)

Obtained science degree

dr inż. Chemical technology

(Technology)
seen 1893 times